Gain valuable insights for your website and improve user experience with Hotjar.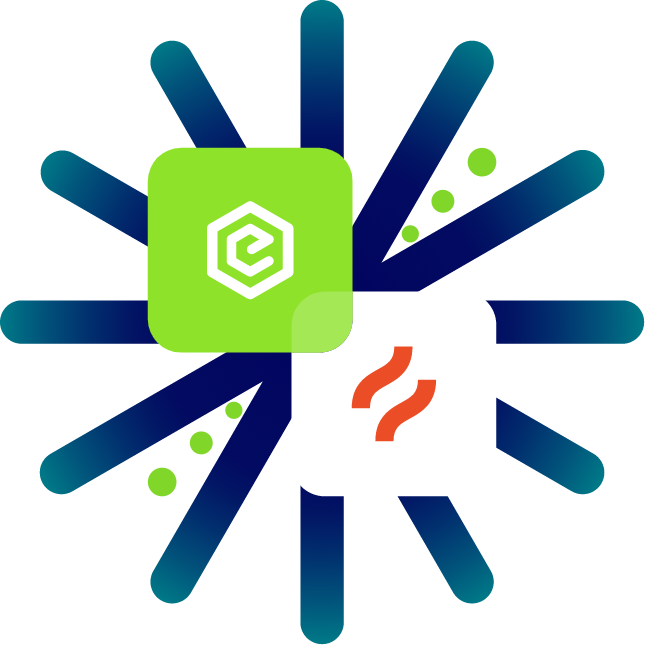 Hotjar is a website visualization software that allows you to understand how users engage with your site. Hotjar provides tools such as heatmaps, session recordings, and surveys that gain deep insight to improve your conversion rate and user experience.
Through this partnership, Ematic team ensures you to be onboarded properly and getting the maximum value out Hotjar.
Heatmaps is a tracking tool for both clicks and scrolling on your site. This tool can show elements of pages that capture attention and discover practical ways to maintain visitors' engagement.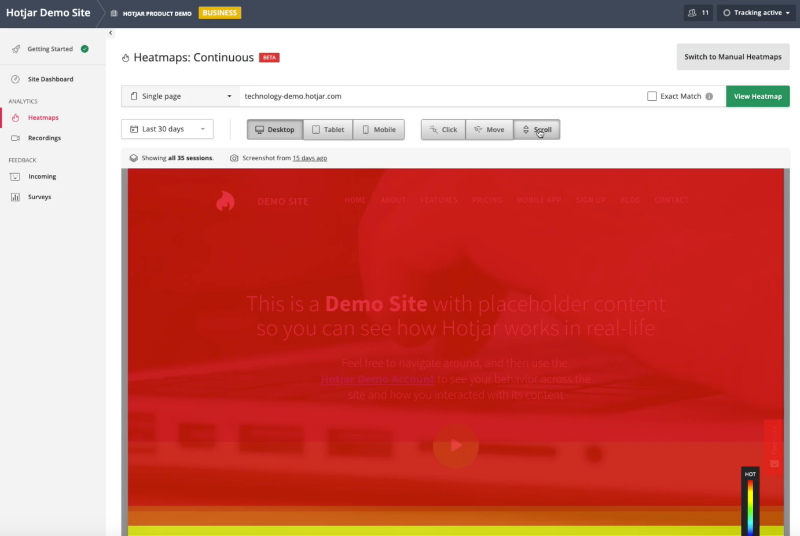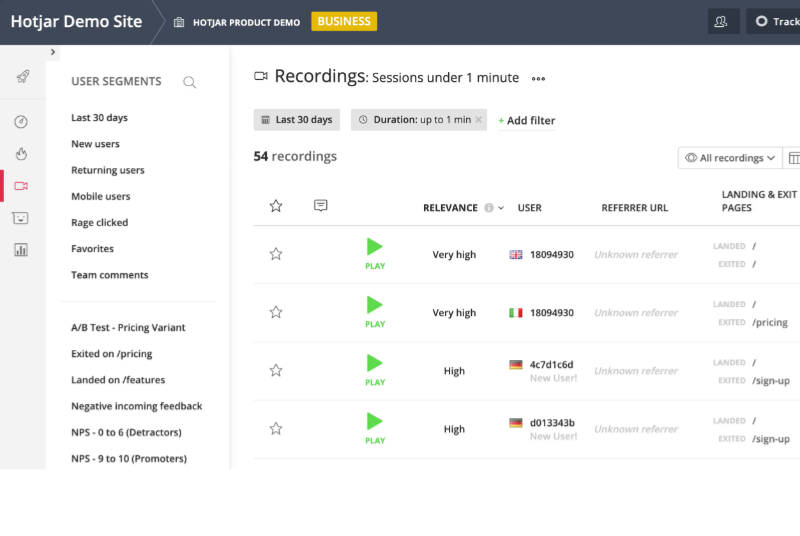 Recordings are live playbacks of users on your site. Recordings show when users bounce, exit, and drop-off, helping you understand why your site is underperforming.
You can have a real-time suggestion box on your website and take feedbacks on every page you have. Through this incoming feedback tool, you can also identify which part of your site gets the most attention and/or creates a negative experience. Your visitors can leave their like or dislike feedback on specific parts of each page that will help you to improve user experience.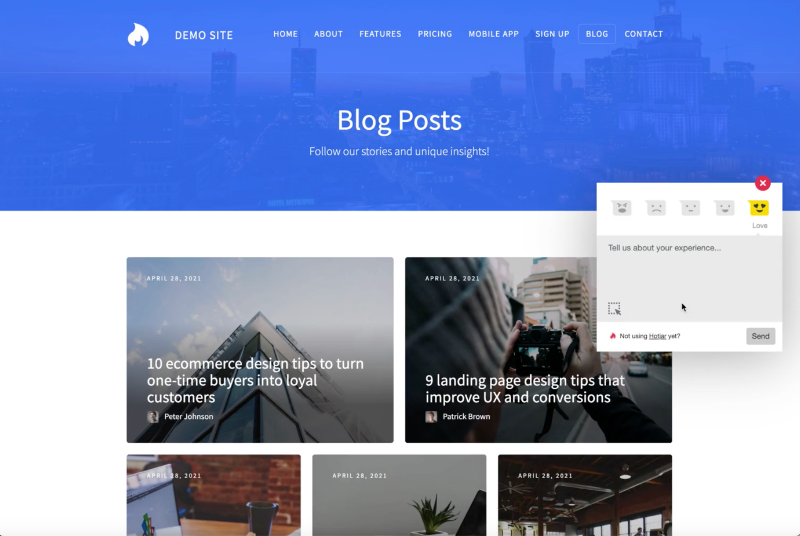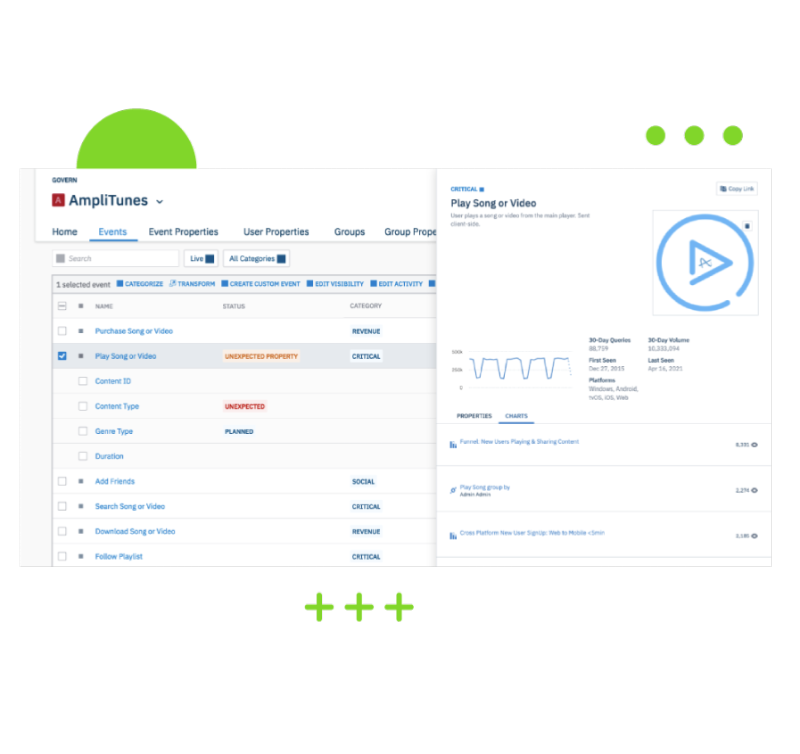 Improve your website's UX with surveys. You can gather information about visitors' experience and their impression of your site. Build surveys using templates to measure CES, CSAT and NPS or start from scratch.
Hotjar can integrate with other marketing technologies to help you monitor journeys across different touch points.

Interesting to learn more about Hotjar?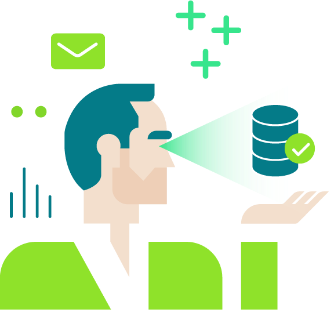 Arrange a Platform Demo
We can help to assist your buying process and manage the billing directly.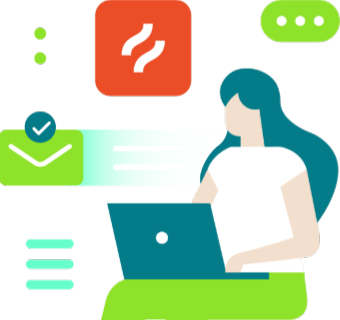 Help You Get Started
We provide implementation, integration, and platform training at a cost to help you get started.