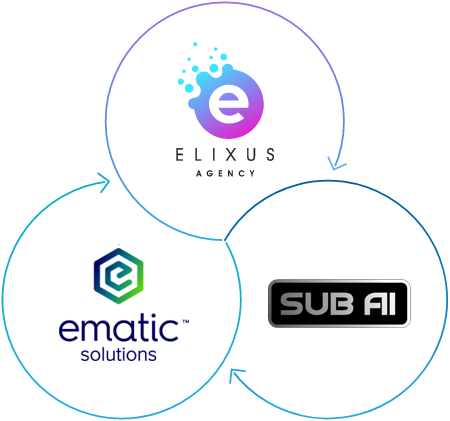 The Ematic Group Ecosystem
Ematic Solutions is part of Ematic Group. Ematic Solutions was created 7 years ago, initially revolving around transforming email marketing into an ROI machine. Since then, the group has been expanding to address the broader need of any online actor. While Ematic Solutions provides a tailor made approach to address your growth marketing stack, Elixus Agency can help with full digital strategies from acquisition to activation & retention, whilst Sub AI adds the final touch that bridges any gap between your technology requirements and business needs.
A word from our CEO
Paul Tenney
CEO & Co-Founder
Ematic Solutions was built with a mission to drive real value for companies large and small with their digital marketing. We don't do "pie in the sky" and we don't "sell the dream". We are practical-minded marketers who look to solve real-world problems while building towards the future through a step-change approach. We don't sleep well at night when our customers aren't getting the value out of the products and services we're offering them, and we work tirelessly to ensure our customers are successful.
Our principles include delivering the best quality technology at the best price with the best service and all done locally with people that you'll enjoy working with. We specialize and focus on discrete problems to allow our customers to consume our offerings in a modular fashion so you always have an offering fit to your needs.